 Santiago Communities does more than offer excellent homes. We create communities. For more than four decades, we've been building and renovating communities that families all over the West Coast are proud to call home. You can rely on Santiago's reputation as your premier provider of manufactured home living.
When you choose Santiago, you're choosing our unwavering commitment to quality and customer service. We understand our greatest value is contributing to a family's joy on the memorable day they move into their new home.
We also recognize that a home purchase can be stressful which is why our in-house home and financial consultants walk with you through every step of the process, answering every question to give you the peace of mind you deserve. Your satisfaction with your new home starts from your first contact with a Santiago representative.
Reputation, value and peace of mind. Just three of the reasons you will be glad you chose Santiago.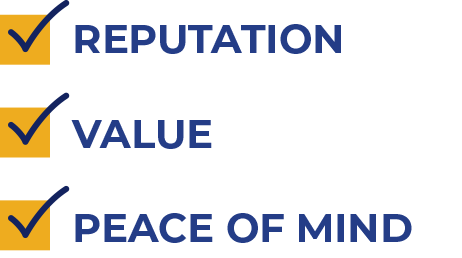 Our Philosophy
At Santiago, we believe that low-cost does not equate to low-quality, and the Santiago team is ready to provide each owner with the personal care they need and the professional attention they deserve.
We believe that providing a higher standard of living for each of our home owners benefits them as well as school districts, faith communities, businesses, cities and counties. Improving the quality of life for one helps all of us.
Our Story
From 1975-89 Richard Simonian was establishing himself and his businesses as the leader in building manufactured home communities on the west coast. With more than 50 communities developed under his leadership Mr. Simonian's company was purchased and soon after he launched Santiago Communities Inc. (SCI).
SCI now owns and operates an impressive 43 communities, approximately 6,000 home spaces, throughout the western United States and is widely considered the West Coast's premier provider of integrated services for manufactured home living.
SCI's corporate headquarters are located in Orange County, CA with a full service sales center in Riverside, CA. Their owned and managed communities are throughout Arizona, California, Colorado, Idaho, Nevada and Washington.
Helping you discover the perfect home is why we are here. The sooner we talk…the faster you can find your dream home. Contact us today.
Use the resident portal link to contact a Santiago representative.